Hans Johnson
Thankfulness: Hidden Doorway To Freedom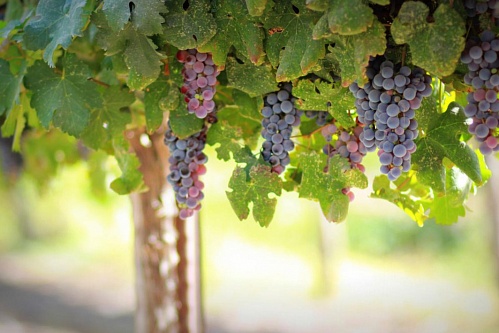 It seems to be the last remaining American holiday that hasn't yet been severely corrupted by commercialism and consumerism. And despite popular belief, it may possibly be the only major holiday that isn't based in Paganism.
In America we call it Thanksgiving because it started with the pilgrims and Indians and all - you know the story right?
Pilgrims landed at Plymouth Rock, decided to try out the socialism thing to support their fledgling little commune start up. It always sounds good and very altruistic... spread the wealth around, steel from the rich, give to the poor... that sort of thing. Everything that everyone produced was given to the central storehouse to be shared and distributed to everyone else, each according to their need.
It failed... miserably.
Before long, young strong able bodied men stopped working because their efforts were distributed out to other lazy people who were getting something for nothing. Everyone became entitled and stopped producing, expecting someone else to take care of them.
Then they started starving.
They had to abandon the entire idea and move to a more novel, although not very "Christian" sounding concept.
"Hey, how about this... everyone keeps the fruits of his own production. If you don't work, you don't eat. If you have abundance and have a conviction or desire from your heart to share with others, that's your free will decision to do so and you'll be blessed for doing so"
Within a couple years, they went from literally starving to death and dying to having so much abundance of food that they had a massive celebration to give thanks to the Creator for blessing them and for having saved them from the stupidity of socialism which literally brought them to the brink of extinction.
The native Americans (aka Indians) were there of course and they played a very big role, one they're often not given accurate credit for. But that's a different story for another time.
Thanksgiving.
It's my family's favorite holiday. Why? Because more than anything else its a reason to share quality time together and catch up and reflect on our many many incredible blessings.
Personally, I'm thinking more and more that giving thanks and having a heart of gratitude is literally a doorway into the Spirit realm, into the freedom of walking and living in a relationship with the Creator.
It's not the act of thankfulness itself, but more deeply what it represents and what it actually means... the reason and why behind the act. The front end may be thankfulness and gratitude, but the backend is trust... all out abandoned trust.

There are literally 1000's of references to thankfulness and gratefulness in the ancient Hebrew writings, here's just a few:
Offer to God a sacrifice of thanksgiving (Psalms 50:14)

Let us come into his presence with thanksgiving (Psalms 95:2)

Enter His gates with thanksgiving, and his courts with praise (Psalms 100:4)

For everything created by God is good, and nothing is to be rejected if it is received with thanksgiving (1 Timothy 4:4)

Do not be anxious about anything, but with everything by prayer and supplication with thanksgiving let your requests be made known to God (Phil 4:6)

The one who offers thanksgiving as his sacrifice glorifies me; to the one who orders his way rightly I will show the salvation of God! (Psalms 50:23)

You will be enriched in every way to be generous in every way, which through us will produce thanksgiving to God (2 Chor 9:11)

Let there be no filthiness nor foolish talk nor crude joking, which are out of place, but instead let there be thanksgiving (Eph 5:4)

The one who observes the day, observes it in honor of the Lord. The one who eats, eats in honor of the Lord, since he gives thanks to God, while the one who abstains, abstains in honor of the Lord and gives thanks to God. (Romans 14:6)

Oh give thanks to the Lord; call upon his name; make known his deeds among the peoples! (Psalms 105:1)

Jesus then took the loaves, and when he had given thanks, he distributed them to those who were seated. So also the fish, as much as they wanted. (John 6:11)

Oh give thanks to the Lord, for he is good, for his steadfast love endures forever! (Psalms 107:1)

Give thanks in all circumstances; for this is the will of God in Christ Jesus for you. (1 Thes 5:18)

And let the peace of Christ rule in your hearts, to which indeed you were called in one body. And be thankful. (Col 3:15)

Giving thanks always and for everything to God the Father in the name of our Lord Jesus Christ (Eph 5:20)


There are 2 Types of Thankfulness & Levels of Trust:
Habit of thankfulness and gratitude during the midst of our blessings. To walk daily in a spirit of appreciation and recognition of the many good things in our life. Many people spend their entire lives complaining. No matter how good it is, it isn't good enough. I've been guilty, have you?

Habit of thankfulness and gratitude during the midst of our misery. When things really suck, really really bad. When someone dies. When our health fails us. When we lose all our hard earned money. When our business fails. When we're cheated on. When we're persecuted or falsely accused. When we fail or make a mistake. When someone we put our trust in robs us, steals from us, embezzles from us, cons us, manipulates or defrauds us. Do we still, by faith, in complete abandoned trust - thank our Father in heaven KNOWING He is allowing these difficult situations, circumstances and people to shape and mold us into the image of His son? Are we able to thank him, by faith and trust, during the midst of the pain, trials and hardships of life? If so, we are truly a son indeed!

Thankfulness and gratefulness are directly linked to the law of stewardship and being faithful in the small things. i.e.; He who is faithful in the small things will be made ruler over much.
In our finances and wealth building, if we're not thankful, grateful and appreciative of what we do have (no matter how small we feel it is) how then will we be trusted with more? Is it not our Father, the Creator who owns ALL things, whom all blessings flow from, who has given us a mandate to steward His Creation?
If we aren't paying attention to the small things, our spending habits, our small wealth account with only a little bit of capital (seed money), how can we expect to be trusted to manage large amounts of capital, resources and territory?
It goes on and on.
It affects our entire life, literally everything... our money, our relationships and our health. Studies have even shown how much gratitude can change and affect our mental and physical health.
When things are bad, thats when we need to be even more thankful. You say, "you don't know how bad it is for me right now Hans!"
You're right, I don't. But I can tell you one thing, someone else has it worse.
And the road to better is always through thankfulness and trusting that "Father knows best", not second guessing His wisdom, and realizing that
sometimes we shouldn't have what we think we need.

When we appreciate Him for the blessings that He has already given us, it shows him we are being faithful in the small things and can be trusted with more.

Today I am thankful and grateful for so many things, here are a few of them:

I'm thankful for my health. For the body (temple) my Father has blessed me with. For his knowledge, guidance and patience in how to care for myself. For the mind he gave me, for the desire and love of learning and growing.
I'm thankful for my wife. For her strength and beauty, and her un yielding commitment to our family and our children. For her open heart towards others. For her love of people, for her passion and her incredible gifting in business and inspiring others to do what they never even knew was possible. For her love and devotion to her heavenly Father. For her persistence and resilience in pursuit of truth, freedom and overcoming the impossible in her life. For her love, gentleness and devotion to her husband, even when he doesn't deserve it.
I'm thankful for my kids. For their health. For their individual and unique personalities, charisma, intelligence and wisdom. For the life and energy they give. For their love and encouragement. For their heart to do what is right and to know and follow the path of Life.
I'm thankful for my parents and grandparents. For their persistence and belief in me and for always doing their very best. For their love,  wisdom and the lessons and heritage they've passed on.
I'm thankful for clients, friends and mentors who've have taught me so much and who are lovers of truth. Who are willing to embrace the journey of self education, seeking truth, fighting for what is right, and opening their heart to others.
I'm thankful for this amazing country we live in. For the freedom and opportunity to fail. For a 2nd chance to restore the republic. For the right to life, liberty and pursuit of happiness. For those who have sacrificed life and fortune to protect and defend our country from enemies foreign and domestic.
I'm thankful for my Father, the one who has always known me and leads me into His peace, protection and the security of his unfailing, never ending love. For showing me His true character and leading me, teaching me, and speaking to me His ways. For being patient with me and allowing me to accept that I don't know everything and that's ok, that He is the true source of all that I need. For His warrior Son who sacrificed everything to restore us into the freedom of relationship vs bondage of knowledge. And for his Spirit of love, peace, joy, goodness, gentelness, grace, patience, perseverance, wisdom and so much more.