Hans Johnson
If I Was Starting All Over... This Is The Single Marketing Tool I'd Use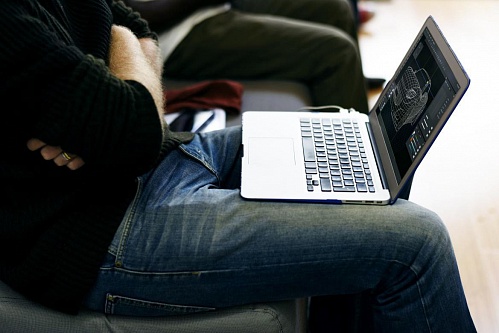 The core process to building a successful business online has always been to:
Build your own mailing list via lead generation to a landing/squeeze/optin page and

Build relationship via followup that leads to a sale.

This has always been done most effectively via strategically optimized marketing and sales funnels using a compelling offer and sales copy.
In the past, it was very time consuming and always a monster technical pain in the ass to do this. With Wordpress being the primary tool used, you could spend weeks or months just trying to get an offer live and online.
But not anymore.
Technology and software has advanced radically in the past couple years, and If I was starting all over again today from scratch (I've made millions online), I would absolutely NOT use Wordpress.
Instead, I would use
Clickfunnels
.
Its not a perfect platform (nothing is) but it is the most integrated and simple all-in-one, "point-and-click" solution out there and if you're a student of
eMarketingFormula
you know that keeping it simple is essential to going from idea and concept to 6 and 7 figures.
If you want to make money online TODAY, below are 2 STEPS to get you started fast. STEP 1:
Setup A Free Trial to Clickfunnels
.
"What is Clickfunnels?
ClickFunnels allows you to quickly build marketing funnels that convert. It's the only website builder that doesn't just build pages, but actually builds smart sales funnels! With the click of a button, you can instantly create dozens of different types of sales funnels, including optin funnels, product and service sales funnels, webinar funnels, membership sites, and more!"
Don't let all the marketing mumbo jumbo confuse you. The bottom line is, to make money online you need a few key interconnected systems to do the 2 things listed above and
to the extent you can reduce the amount of systems you're using, you'll be able to focus less on technical and more on content and marketing which is where the money is.
Clickfunnels lets you do everything from a single platform with no programming or design skills needed.
STEP 2: Now pay attention, here is the best part.
Below are several links to
free marketing and followup funnels
you can use and customize to help you launch and grow your internet business. Any one of these funnels would have taken you hours and thousands of dollars to develop in the past,
now with just 1 click and you can go live within minutes.
All you need to do is click on the links below and the funnels will automatically be added to your account (you should add all of them right now to your Clickfunnels account before they're gone) and you'll then be able to customize them as needed (they currently include sample content).
Note: To add all funnels below to your account you must come back to this page and click on each link separately. If you don't have a Clickfunnels account you'll be able to setup a free trial when you click the links below. MARKETING FUNNELS:
Marketing Funnels are initial landing pages that traffic is sent to with 1) intent to generate a lead (optin) to your mailing list (for future followup) or 2) sell one or more products/services (multiple upsells/downsells in some cases - i.e.; would you like fries and a coke with that burger?).
FOLLOWUP FUNNELS:
Followup Funnel sequences are triggered after your prospect hits your landing page and takes some sort of action (arrives at a page, completes a form, clicks a link, makes a purchase, etc). The "smart" sequence triggers various automated followup possibilities (an email, a text msg, voice call, add to Facebook group, etc). NOTE: Followup Funnels requires Actionetics which is included as part of the full Clickfunnels Edison suite, so if you want to use these funnels you'll want to make sure you upgrade your account, its well worth it.